Coaching & Programming (Online & In-Person)
Every year SSG has a large amount of our powerlifting team go on to represent Australia at international events and also rank in the top 10 in Australia and the world for their respective weight classes. Many of our team currently hold junior, open & masters national and international records. We have turned absolute beginners into national and world record holders in less than 12 months!
Our online coaching & programming includes:
Personally customised, adaptable programming for every training week
Video analysis of your lifts to improve your technique
Weekly analysis of training and adjustment where required
Unlimited Q&A
Direct contact (phone, skype, facetime etc) if required
Adapted to work with your equipment & availability
Whether in-person or through online coaching, having an experienced and successful coach build your program can be the difference between staying the same and reaching your full potential. Click here to get started!
Paige White
3 IPF World Records, 9 Commonwealth Records, 10 Oceania Records
19 National Records
2015 Commonwealth Champion
2014 Asia & Oceania Champion
2014 Sub Junior National Champion
Best Lifts: 145kg Squat, 72.5kg Bench, 200kg Deadlift
"On the day of my first competition I didn't have a coach or any clue as to what I was doing. Nick was the first to stand up and offer his helping hand after having only met me once before. He led me to numbers well beyond my personal best"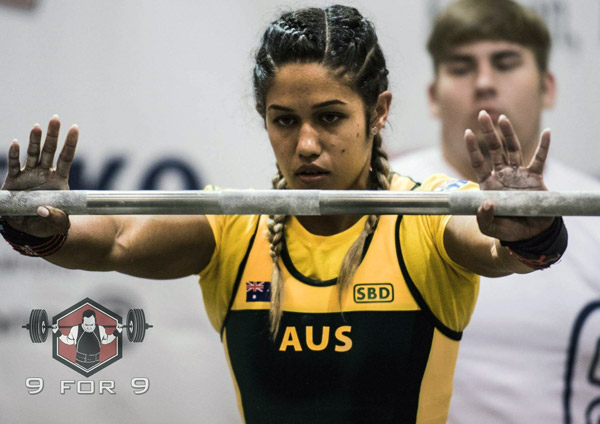 Emma McRae
17 National Records, 3 Oceania Records
1st – Asia/Oceania Champs 2016
3rd – IPF World Champs 2016
3rd – Commonwealth Champs 2015
2015 Junior National Champion
Best Lifts: 137.5kg Squat, 80kg Bench, 170kg Deadlift
Best Total: 387.5kg @ 55kg
"After just 3 months of coaching & programming, I competed in my first powerlifting competition where I added more than 40kg to my total and broke the junior deadlift record. In my second competition just 3 months later, I became the 52kg Junior National Champion"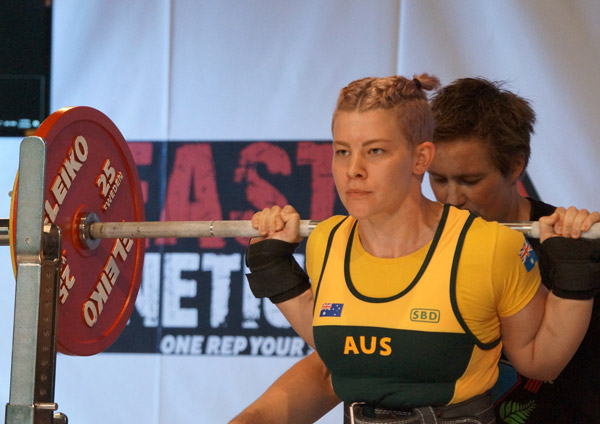 Kristin Perissinotto
#1 72kg Junior in Australia (April 2016)
72kg Junior National Bench Record
Best Lifts: 130kg Squat, 90kg Bench, 180kg Deadlift
Best Total: 400kg @73
"Nick's programming has improved my strength and form immensely over the past 6 or so months. Before I trained here, I had an 80kg squat (nowhere near deep enough), which has now increased to 130kg, a 67.5kg bench, which is now 102.5kg, and a 127.5kg deadlift, which has increased to 180kg"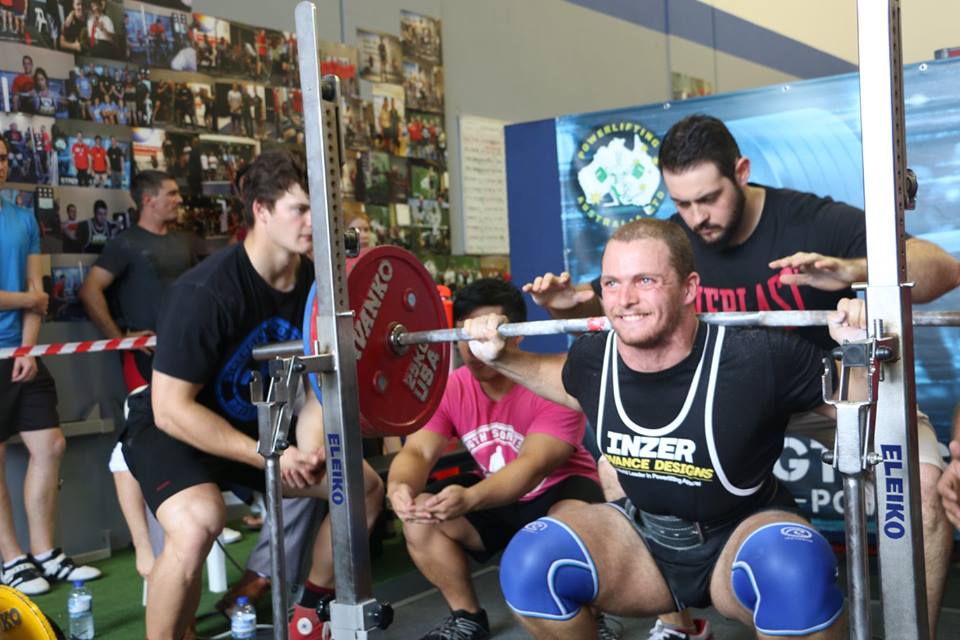 James Crackett
#1 105kg Sub-Junior in Australia 2016
2nd – IPF World Champs 2016
2 National Records
Best Lifts: 235kg Squat, 160kg Bench, 247.5kg Deadlift
Best Total: 642.5kg @103.9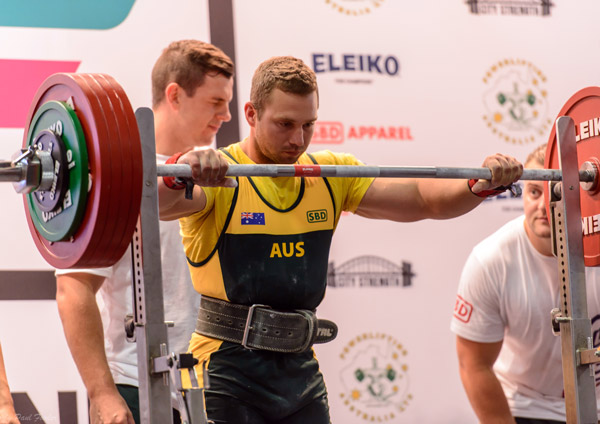 Will Phillips
#1 93kg Powerlifter in Australia 2016/2017
4 National Records
1st – 2017 Open Nationals
6th – IPF World Champs 2016
2nd – 2016 Open Nationals
2nd – 2015 Open Nationals
Best Lifts: 260kg Squat, 200kg Bench, 315kg Deadlift
Best Total: 772.5kg @92.6kg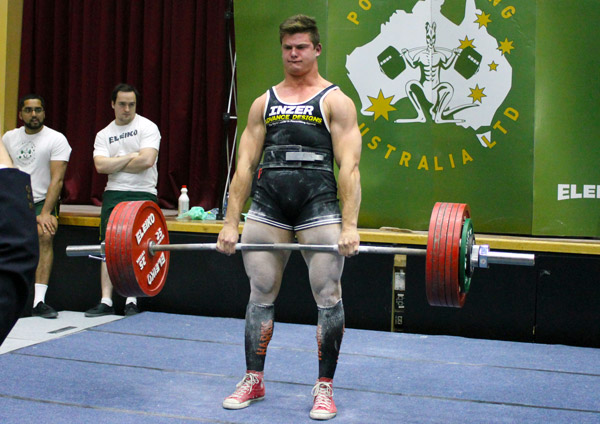 Jory Ladewig
3 National Records
#1 Ranked 105kg Junior in Australia 2015
2015 Junior National Champion
Best Lifts: 256kg Squat, 172.5kg Bench, 342kg Deadlift
Best Total: 706kg @ 100kg 2015
"Expert coaching, competition grade equipment and a gym atmosphere and energy that encourages you to improve"
Lynda Whitehead
16 National Records
4th – IPF World Champs 2016
2015 Masters 2 National Champion
Best Lifts: 135kg Squat, 82.5kg Bench, 170kg Deadlift
Best Total: 373.5kg @79kg 2016
"Coach Benji and SSG have given me a supportive, well-equipped and welcoming environment in which to train. I now truly believe that there is no end to what can be achieved whether young, old, experienced or a beginner if you are in the right place with the right people"
Madelyn Harp
4 National Records
2015 Junior National Champion
2nd @ 2014 Oceania Championships
2nd @ 2014 Junior Nationals
"3 years on, Benji and I still work together 5 days a week. In that space of time he has helped me transform from a young girl with little knowledge of weightlifting/powerlifting into an elite level powerlifter competing at an international level"
Chyna Howlett
11 National Records
2 Oceania Records
1 Commonwealth Record
#1 52kg Junior in Australia 2013/2014
2nd @ 2013 Commonwealth & Oceania Championships