Benji has joined the team at Strength Sports Gym after successfully coaching individuals ranging from absolute beginners to professional athletes in their athletic endeavours for the past 2 years.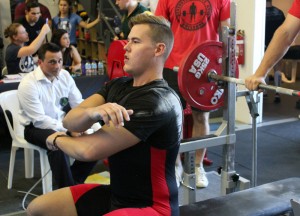 Benji has come from a background of competitive sport which includes elite level cycling, olympic distance triathlons and 6 years of rugby league.
Transitioning into strength sports was a challenge for Benji, as he found himself tight and immobile after spending countless hours in unnatural positions performing high intensity exercise.
This led to his passion for mobility and rehabilitation and with the help of Nick and endless hours of research and time in the gym, he was able to re-condition his body to suit the superior aspects of strength sports!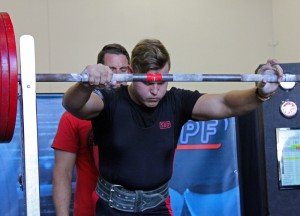 Benji has a passion for helping others achieve their goals, whether it be beginner lifters, professional sports-people or helping injured athletes return to their prime athletic stature.
Benji's Best Lifts: 180kg Squat, 150kg Bench, 260kg Deadlift
---
Qualifications
Certified Strength & Conditioning Coach – (2011 – Present)
Certified Personal Trainer – (2011 – Present)
Level 1 Powerlifting Coach – NCAS (2013 – Present)
Powerlifting Australia Referee – National (2013 – Present)
Competitive Powerlifter – (2012 – Present)